Use this site to gather information and get the lowest prices for your next Pro Cyc green screen order. Simply click the link above to get your quote. Virtualsets.com, Inc. is a leading Pro Cyc Authorized Dealer. Our aim is to get you the very best prices possible for these excellent modular cyclorama systems. We'll always do our best to beat any other offer you have received.
There are several options for your new Pro Cyc blue or green screen. Based on the size of your studio and your needs, we will help you determine the best system for your needs.
We also provide installation and installation supervision. With Pro Cyc installations in several different countries and in numerous states, we believe that no other Pro Cyc Authorized Dealer has our experience with installation of various Pro Cyc systems.
Whether small or large, built in to existing walls or completely free-standing, we can take care of your next Pro Cyc installation, at the most competitive price available. Please don't hesitate to request a quote.
Are you an architect or engineer that would like to specify Pro Cyc for your client studio? We have a Pro Cyc Revit Family for your use.
Two Pro Cyc Green Screen Installations in the Same Studio Space.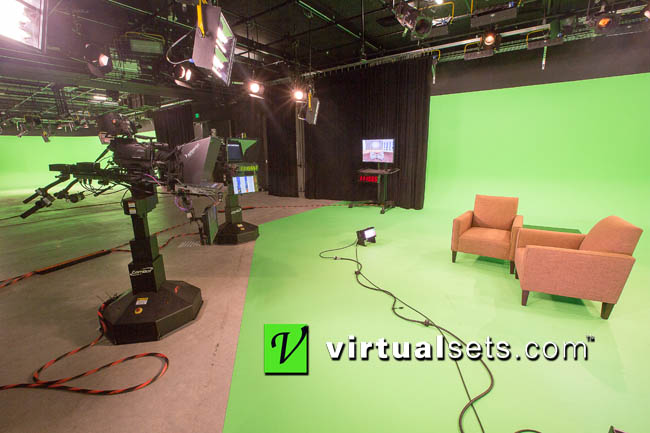 This facility actually has two identical Pro Cyc Built-in Installation with Free-standing
Expanded Corner - Each of the two green screens are 32' x 32' x 10' high.
Contact us for more information!
All content ©2007-2017 Pro Cyc, Inc. and Virtualsets.com, Inc. All rights reserved.